I used to dislike doing such reflections of the previous year and setting new plans and dreams for the New Year. But, a few years ago, I started enjoying this process of going through my past experiences and setting new plans for the New Year! I find it therapeutic and positive.
So let's first see my 2021. It was an interesting year, where I re-established my values: I put my family and friends first, then business and then passions. It led to the decision to start home-schooling my daughters (aged 3 and 7). It wasn't an easy decision, and it's still a demanding and challenging experience for our family, but we so appreciate this time together and being able to properly get to know each other at different stages in our lives.
In business, we ran all our language courses online for the whole year of 2021. I think we feel more comfortable and professional when running our lessons online and as a consequence both teachers and learners enjoy the process of online teaching / learning even more. Towards the end of 2021, we needed to find new tutors in three languages! I was stressed it'd take us a long time, but it turned out to be a quick process, and we're so happy with our new additions to the language school. Finally, we celebrated our 9th anniversary; I'm so grateful for our wonderful language tutors and passionate and dedicated language learners.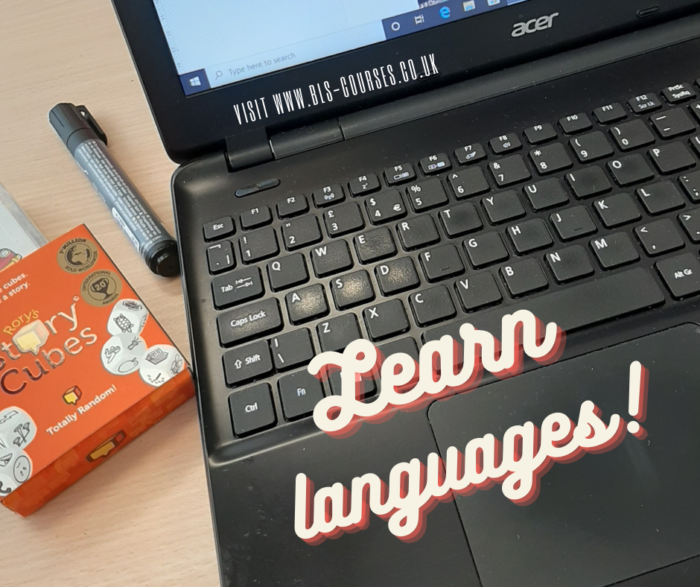 And my passions. I love travelling, swimming, cycling, learning languages and reading. We went camping twice and climbed Table Mountain in the Brecon Beacons, we swam in the sea, a river (for the first time!) and a lake, we went cycling in snow, rain and wind, I listened to podcasts in Czech, Polish and English, and read books in those languages, too. I think it was a good year!
Now, what are my hopes and plans for 2022? I think I'd like to be more patient when I'm with my children. Only through having children I've realised how impatient I am! Even though it's only January, we already started spring-cleaning our house; yes, I felt it needed some freshness, changes in its interior design and overall organisation. It's going well, but very slow.
In business, we'll continue running our language courses and lessons online. I think for the time being, it's an ideal solution for both teachers and learners alike. However, we'd like to get ready to offer face-to-face learning on top of our online offer, and also to have in-person meet-ups with our students and tutors.
Personally, language-wise, I think maintaining English, Polish and Czech at the right level is going well, but I need to put more attention into improving my French and forming a good learning routine. I also dream about travelling, but slower and more sustainable. I definitely plan to spend more time in nature, by the sea and by lakes. I also want to remain as active as I've been last year, doing morning stretching, walking, cycling and swimming (best of all: wild swimming!).
These are my reflections on 2021 and visions for 2022. Do you make plans / visions / dreams for the New Year? Please let me know in the comments below.